The exhibition paper "Paper Indonesia 2018" were held concurrently with the exhibition Indonesia Industrial Machinery & Electronic Show (IIME) 2018 in Hall B1 and B2 Jakarta International Expo, Kemayoran.
Paper IIME 2018 2018 and Indonesia in cooperation with the China National Chemical Information Center (CNCIC). In addition they are also paper exhibition in collaboration with the Chamber of Commerce of China China China Chamber of Commerce for Import and Export of Machinery and Electronic Products (CCCME).
The exhibition paper Paper Indonesia 2018 showing the Pulp and paper industry products from 6 countries among others, Indonesia, Italy, Australia, China, India and the Philippines. The products on the showcase is a fiber processing machinery, pulp, paper, chemicals for the production of paper and waste treatment process technology.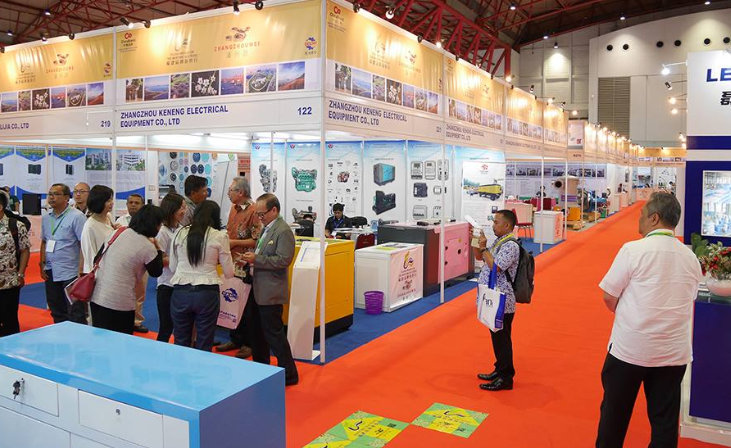 Meanwhile an exhibition displaying various products 2018 IIME engine pump, blower fans, kompresos, valves, electronics products and equipment other manufactur. Indonesia became the main target market for various types of products. While China is one of the final market Indonesia.
Data from the Central Bureau of statistics (BPS) on quarter II/2017, micro and small Industries of paper and articles of paper grew by 23.37% on an annual basis.
In the exhibition paper and IIME 2018 visitors can see and understand the various types of industrial products with the best quality that is held by more than 100 exhibitor from different countries.
Exhibition of paper could not escape from the support of the Ministry of industry, KADIN Indonesia, the Ministry of environment and forestry, Bsn (BSN), people's Republic of China Embassy in Indonesia and a variety of associations of the company concerned, among others:
The Chinese Association of entrepreneurs of Indonesia (PERPIT), an industrial Metal and Workmanship Combined Machine Indonesia (GAMMA), National Standardization Society (MASTAN), Indonesia China Business Council (ICBC), the Pulp and Paper Association (APKI) Indonesia, unity The company's Graphic Indonesia (PPGI), etc.
It is hoped the exhibition paper IIME 2018 2018 and it will be a platform for active interaction event stakeholders (stakeholders) manufacturing industries to exchange information both in terms of the development of industrial technology as well as business and Open the opportunities of cooperation and investment.