South Kalimantan investment forum held by PT Bakrie and Brothers Tbk, South Kalimantan, Saturday (11/8). Discussion forum the investing in PT Bakrie Indo Director attended Infrastructure (BIIN), AD Eason.
Discussion of investment investments, Eason said the magnitude of the wealth of Indonesia's gas sources seems not yet maximized its use for industry. This appears to be due to the distibusi network is not yet optimal so that many industries in the country which could not capitalize on the gas supply.
Based on the issue of PT Bakrie and Brothers Tbk will soon realize the network of Gas Pipelines Kalija II. This network of pipelines will pass and headed several areas including South Kalimanan. It disclosed the Director of PT Bakrie Indo Inrastructure (BIIN), AD Eason at the Investment Forum of South Kalimantan.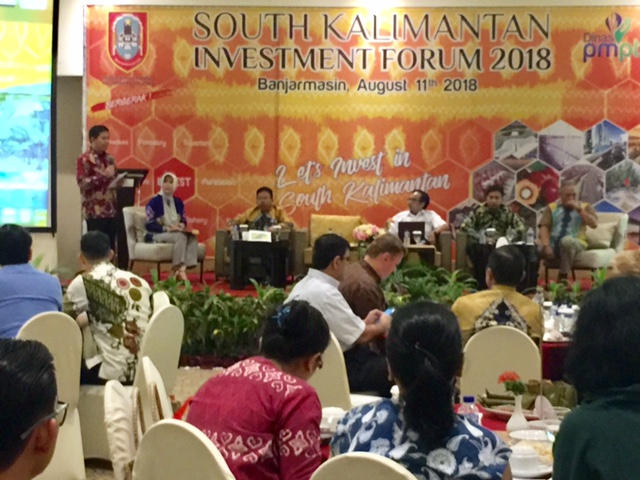 The investment forum of South Kalimantan convey, Thinks the growth of industrial zones in areas outside of Java should be followed by adequate gas supplies through a network of gas pipelines.
According to him if the count was done based on the realization of the gas demand of the absorption of the last five years, there is a surplus of gas nationwide a number of 1,500 Million. Based on this count, the Government is believed to still be able to meet the needs of domestic gas until the year 2024.
Welcome at Eason's AD forum the investing domestically, said the more the gas project will be operating in Indonesia. But the issue, the location of the gas away from the customers. As a result, the actual industries desperately needs gas, could not exploit it.
Therefore, the existence of gas pipelines will be very strategic to address the imbalances. AD Eason gives an example, Borneo which is actually still requires a large amount of gas, currently supported by gas distribution pipelines.
According to him, PT Bakrie Brothers Tbk & through its business unit of PT Bakrie Indo Infrastructure currently has actually concocted the plan and design of construction of gas pipelines on-shore Kalija II to support the distribution of gas in Kalimantan.
"Would run on roads Bontang in East Kalimantan, South Kalimantan or Takisung to the location of the end consumers of gas, to meet the needs of gas in Kalimantan," he said.
Details on the investment forum in South Kalimantan, MINERAL RESOURCES Minister Regulation number 4 Year 2018 has opened opportunities for PT Bakrie Brothers Tbk. to become & trasporter while trade in gas pipelines segment transmission Kalija II.