PT Tops Golden Globe Salt (PKGD) is ready to invest in NTT (East Nusa Tenggara) efforts to develop a salt pond area of 3,720 hectares in four villages, namely Nunkurus, Babau, Independent Neighborhood Village and the village of Oebelo. Kupang regency, for it will soon become a production center of salt.
Unmitigated, the value of his investment reached Rp 1.8 trillion. Originally a stage To PT Gandasemesta (PGGS) who want to invest in NTT. But because the company capital constrained, now taken over by PT Golden Peak Salt world (PKGD).
This redirection happens after PT PKGD acquired all shares of PT PGGS. This information is submitted the Director PT PKGD Ziwan, Hardiawan. Ziwan mentions, with all shares has been acquired by PGGS PKGD, all shareholders and the old management was changed with new management more professional and experienced in managing and developing the industry of salt.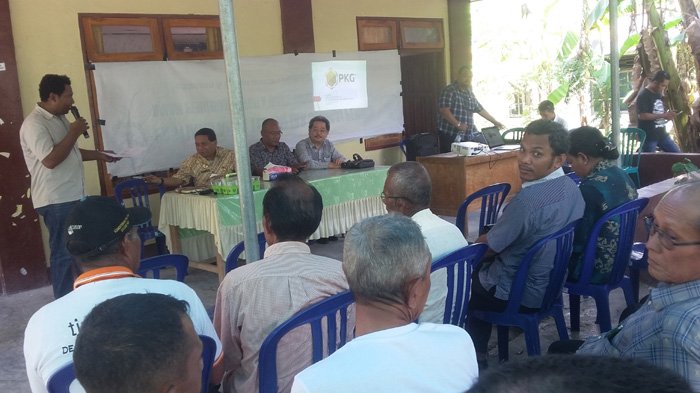 According to Ziwan, salt industry that will be produced by PT PKGD salt is appropriate quality standard salt SNI 4434:2017, raw material for salt consumption beriodium, SNI 3556:2016, salt consumption beriodium, SNI 8207:2016 food industry, salt (salt industry).
The target company's salt production capacity could reach 310,900 tons per year. Even with the climate like in Kupang, salt production capacity can be increased up to 400,000 tonnes per year.
Ziwan mentions, there are a few benefits of investments related to the industry, PT PKGD salt in Kupang. Among them, support the Government program toward self-sufficiency salt nationwide. Help increase the State income tax form and increase PAD Kupang to accelerating the growth of the economy of the community.
Investing in NTT hopes to make salt related NTT as sentra salt nationwide. Creating new jobs for the Community Edition, as well as people's salt industry create synergies with PKGD salt processing plant of PT.
While the head of the national land agency of Kupang, Slameto Dwi Martono said PT PKGD based on DECISION LETTER of Minister of ATR BPN given the opportunity to mengoptimalisasikan the 3,720 acres so as not to needlessly and community empowerment can running.
During operations in Kupang, advanced Slameto, PKGD PT will continue to be in monitoring the Ministry ATR BPN. Monitoring was done in order not to when companies operate, local communities, abandoned. Because of the existence of the company must create a society increasingly prosperous.